MICHAEL A. STEVENS
CONSULTING SERVICES
Michael A. Stevens Consulting Services is a very insightful and innovated consulting practice with laser-focus expertise in the networking and sourcing of services exclusively for both the African-American churches and pro-Israel organizations.
As a life-long member and highly committed leader in the African-American church, Dr. Stevens is most passionate and fervent about the success and sustainability of both the African American church and the nation of Israel.
Though pro-Israel advocacy within the African-American church and community has been the main priority and precedency of Dr. Stevens' successful efforts and accomplishments, other areas of work spaces have expanded and excelled such as healthcare organizations, corporations, small businesses and many from the non-profit sector. For over 25 years, Dr. Stevens has worked in these spaces to achieve exceptional results meeting client expectations and delivering of successful measurements.
HOW CAN WE
HELP YOU?
Thank you for your interest in Michael A. Stevens Consulting Services. Contact us if you have questions about our services or to report a technical problem.
"…In his moving, comprehensive, and engaging book, Dr. Michael Stevens offers a voice and not an echo to his generation. He does this in the same way that John the Baptist confronted his generation with truth… Dr. Stevens represents a forerunner to the African American community. In the spirit of revelation he explains why and how Christians should support Israel and why Israel has the right to exist and the right to defend itself."
"Thank you for the comfort and confidence 'the pastor' brings to this relationship and partnership…it's still a 'spiritual thing!"
"…promises to accurately inform and instruct the Christian community on the increasing importance of supporting Israel with prayers with a unified presence, Dr. Stevens gives several practical motives and reasons the Christians church—namely the African American church. He also encourages the church to lay aside its differences with the Jewish community and embrace its biblical mandate to support the Jewish people."
"…passionate about reaching the men of our generation especially among the African-American community. I greatly appreciate his passion for combating the shortage of men in our church. His conviction and competence are greatly evident in this ministry of teaching and preaching among the body of Christ."
"…has created a biblical paradigm for the African American church and the Jewish people to work together in supporting Israel. Using a scriptural foundation that will have a more lasting affect in bringing the two faith communities closer than shared painful memories in its integration into American society."
"…has joined the chorus of courageous and passionate-for-truth Christian heroes standing in support of Israel. He is traveling the world to preach his courageous message. His voice resonates from America to Africa."
Past & Current Partners / Clients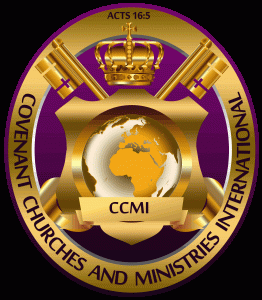 JOIN OUR MAILING LIST
Subscribe to our list to get company news,
events, updates and our latest insights